A Forever Home™ is your commitment to sustainable development. Brewer Builders have simplified the approach to that commitment with every Forever Home built to Foreverbreathe™ Specification.
At Brewer Builders we believe a successful outcome begins with experienced professionals in building design and project management systems. At Brewer Builders we aim to ensure a build plan and complete understanding of the build is embedded before any construction begins. Our project management systems ensure that every aspect of your construction is fully managed and tracked
Make your space, a healthy Living space
Foreverbreathe™ Specification was first developed and brought to market by Health Based Building™. The specification ticks every box in the sustainable development criteria. In case you did not know, sustainable development is described in specific documents as development that meets the needs of the present without compromising the ability of future generations to meet their own needs.
Foreverbreathe Specification brings a combination of vapour permeable building materials together to ensure the built environment is able to migrate moisture away from the indoor space with minimum energy use. Adhering to aims of sustainable development ensures these materials do not contain chemicals or the ability to release chemicals that could impact indoor air quality, human health and the environment.
Foreverbreathe Specification provides energy efficiency and air quality via not bringing Asthmagens to the built environment and not requiring whole home mechanical ventilation systems. The specification is based on the airtight principle to reduce air exchanges and natural infiltration of air and moisture to establish the required air quality and air exchanges per hour.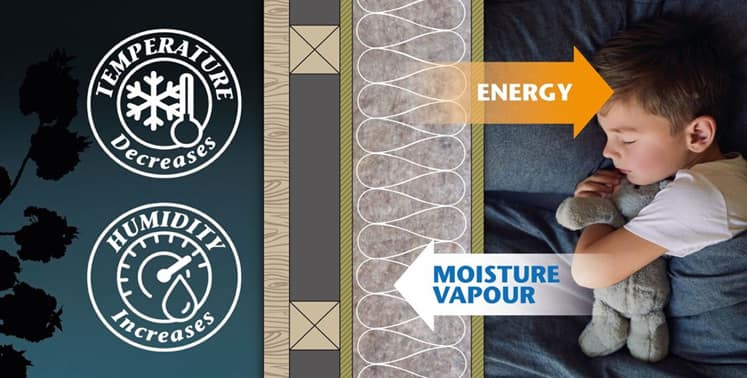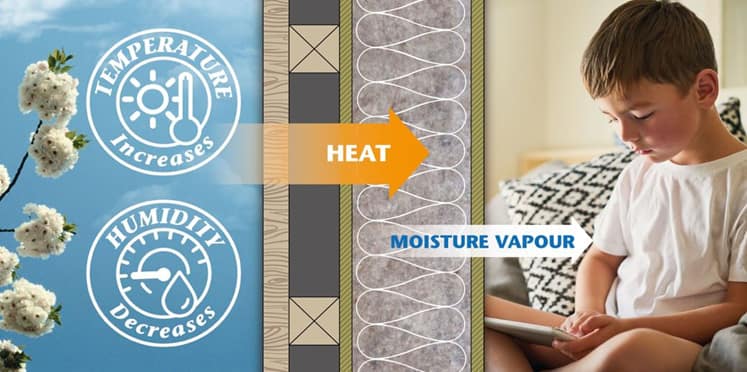 A vast percentage of moisture within air infiltration is managed via the specifications breathable components. These components, inclusive of insulation are built to manage moisture transfer and conversion within wall and ceiling cavities. Local exhaust ventilation (LEV) is included in locations that create high levels of moisture, kitchens, bathrooms etc.
Foreverbreathe Specification positions "let the built environment do the work" as the first principle in design. Removing moisture via the built environment puts less dependency on heating and cooling systems. By this approach energy use is reduced with sustainable materials embedded to establish good air quality and sustainable outcomes.